28th March 2020
Wild Garlic Focaccia Rolls (makes 6 rolls)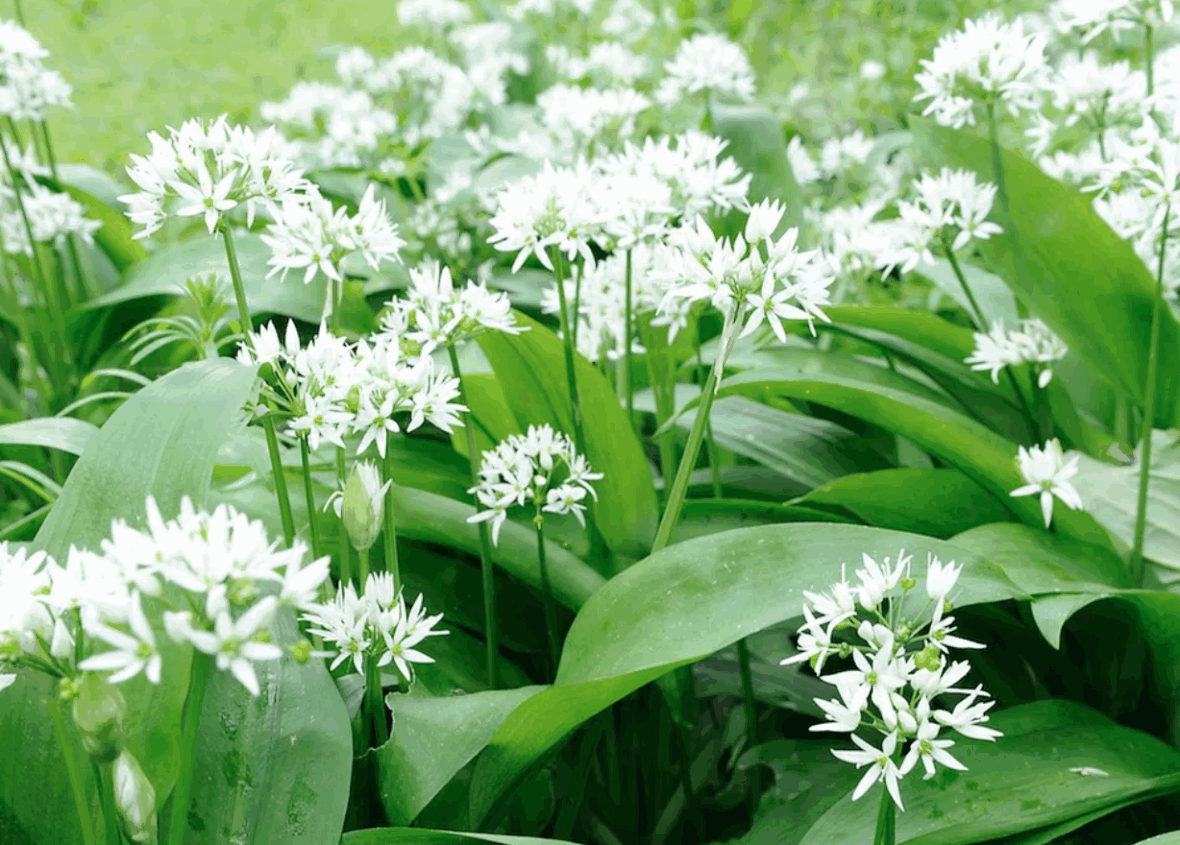 Ingredients
150g '00' flour
150g Strong White Bread flour
5g dried fast action yeast
15g olive oil
4g salt
180g warm water (60g recently boiled/120g cold)
100g wild garlic (washed, finely chopped)*
*Always ensure you are 100% confident of your identification before using any plant you have foraged yourself.
Preheat oven to 200C fan and chill a 30x20cm baking tray in the fridge.
Sift together flours into a mixing bowl
Add salt and mix well
Add yeast and mix well
Form a well in the centre of the bowl
Pour boiled water onto olive oil and mix well, add to the cold water and mix well
Pour the water and oil mixture into the bowl and mix to form a dough
Knead vigorously on a lightly floured surface for around 10 minutes until the dough is smooth and no longer sticky
Form the dough into a tight ball and transfer to a clean bowl covered with a clean damp tea towel.
Set in a warm place to proof for around an hour
Gently knock the air from the dough and knead for a further 5 minutes
Stretch the dough out to fill the chilled baking tray and return to the fridge for 1 hour
Transfer the rectangle of dough onto a clean floured surface and cut into 6 equal rectangles
Fill the centre of each rectangle with chopped wild garlic leaving around 5mm on each edge.
Roll the rectangles into a cylinder and pinch the long edge to seal
Gently flatten each cylinder to around half its height.
Set aside to proof for around 30 minutes.
Heat a deep tray on the lowest shelf of your oven, and a flat tray on the middle, for 5 minutes
Half fill the bottom tray with boiling water
Transfer the rolls to the heated top tray, eggwash and bake for 8-10 minutes, until hollow sounding when tapped on the bottom.