7th June 2018
A Taste of Baba
At Baba Ganoush, relationships are everything. We pride ourselves on building fantastic relationships with our clients, our fellow business owners and of course within our wonderful team. And this, is why we decided to host, "A Taste of Baba".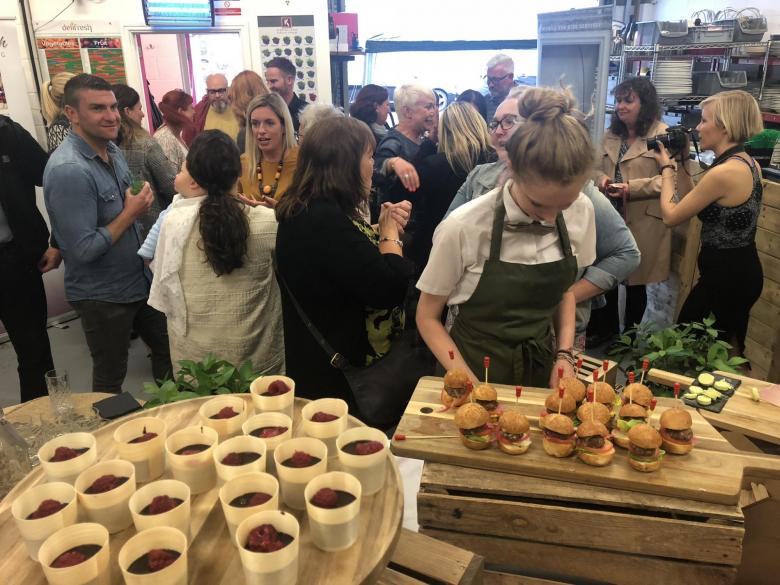 We wanted to hold a showcase right in our own kitchen, where we could welcome guests to experience all things Baba Ganoush. They could try our food, meet our staff and check out the unit in all of it's glory. Plus, this was a great way to celebrate some of the fantastic partnerships that's we've made over the years.
We're incredibly proud of our links with York Coffee Emporium for example. A great business that created the Baba Blend which we frequently serve to our clients, but also use within our recipes. During A Taste of Baba, we used this deliciously smooth coffee in our macaroon recipe, which was a great way of showing off the flavours in a unique way. And a great treat for the York Coffee Emporium team, who joined us on the night.
Another great brand to join us, was Yorkshire Bartender. We love these guys, and have spent plenty of time with them as we now spend most weekends together at weddings! We asked them to join us for the event and they blew us away with a gorgeous range of gin based cocktails. Blackberry, blackcurrant liquor, apple juice and splash of London Dry Gin was a particular favourite!!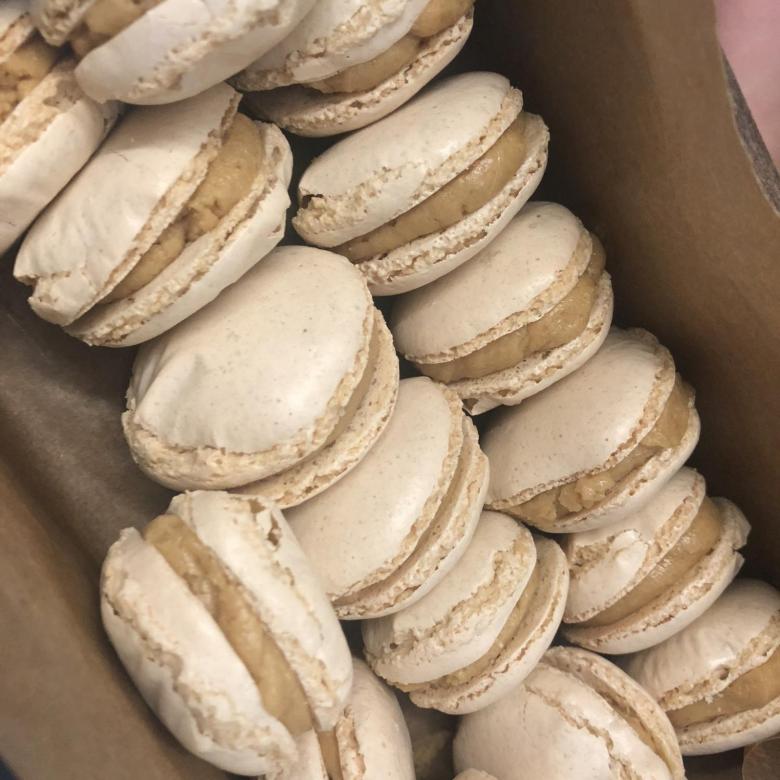 As our friends and clients nibbled on macaroons and sipped their cocktails, our chefs Chris and Ryan worked on serving fresh bread, sliders, vegan daal, chocolate and raspberry pots and lots more. They spent the evening freshening up the buffet table and filling the kitchen with the most incredible smells of warm bread and delicious spices. Team this with music by Electrifying Promotions, and we had the perfect night with friends.
During the night we welcomed guests from Deighton Lodge, The Wedding Affair, Highfield House, LND Events, Antonia Houston Couture, Living North, Kook Events, Villa Farm, Liquid Indulgence, York Science Park, Louisianna's Bar Hire, the wonderful Pamela Dunn,  and lots more, and were lucky enough to have the wonderful Nelli Yli-Malmi photograph the evening. So keep an eye out for some gorgeous photos coming soon.
We'd like to take this opportunity to thank all of the wonderful people who came and supported us on the night, and took the time to get to know Baba. Keep an eye out for more events in the future.